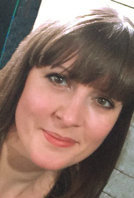 Nach dem Abitur ging Sonja für 1 Jahr nach Amerika, wo sie in New York City ihre Begeisterung für die Fotografie entdeckte. Während ihres mit Erfolg abgeschlossenen Studiums an der
FH
Dortmund, Austauschpartner der Parsons The New School for Design in
NYC
, lebte sie 1 weiteres Jahr in
NYC
und assistierte dort zwei Foodfotografen. Im Anschluss wurde sie für einen mehrwöchigen workshop an der Tsinghua Universität in Peking für den Bereich Foodfotografie ausgewählt. Ihre in China entstandenen Fotos wurden in der Visual Gallery auf der Photokina sowie der Photo Expo in Peking ausgestellt. Nach dem Studium assistierte sie mehrere Jahre bei verschiedenen Foodfotografen in Düsseldorf.
Seit 2007 lebt sie als freie Foodfotografin in Hamburg und arbeitet für Werbekunden und Magazine ->
client list
im In- und Ausland. Ihre Fotos zeichnen sich aus durch Kreativität, den Fokus auf Details bei Speisen und Requisiten, sowie den richtigen Moment zu treffen, Essen appetitlich aussehen zu lassen.
Sie ist Professional Member im weltweit renommierten
BFF
- Berufsverband Freie Fotografen und Filmgestalter.
Ausstellungen:
2018 10. Aufschlag
BFF
/HH
2017 9. Aufschlag
BFF
/HH
2016 Benefiz-Auktion unterstützt durch
CHRISTIE
'S zugunsten Deutsche Welthungerhilfe e.V.
8. Aufschlag
BFF
/HH
2015 7. Aufschlag
BFF
/HH
2014 6. Aufschlag
BFF
/HH
2013 5. Aufschlag
BFF
/HH
2012 4. Aufschlag
BFF
/HH
2011 3. Aufschlag
BFF
/HH
2010 2. Aufschlag
BFF
/HH
2009 1. Aufschlag
BFF
/HH
2008 "Wünsch dir was" Kulturreichgalerie HH
2007 "frequencies" Teilausstellung The Midway Group,
NYC
2004 Mono-Poly, Photokina Visual Gallery, Cologne
2003 "Being in Beijing", Beijing China
2002 "Being in Bejing", Tshingua University Beijing, China
2000 "frequencies", Bochum
English:
Sonja Hofmann is based in Hamburg/Germany working as a freelance commercial & editorial photographer who is specialized in food photography. Focusing on detail, design and props, as well as capturing the right moment to make the food look the most appetizing is very important for her work.
During her photography studies at the University of Applied Science in Dortmund she has spent a year assisting two food photographers in New York City as well as being part of a four weeks lasting workshop at the Tshingua University in Beijing/China. She also assisted various food photographers before and after she finished her studies in 2003 and moving to Hamburg in 2007.
In 2008 she became a
BFF
-Professional.
Today she works for various advertising companies such as Jung von Matt, Scholz & Friends / Switzerland, Grabarz & Partner, Dokyo, Draftfcb, Butter etc. as well as for magazines like Stern, Brigitte, Stern Gesund leben and so on ->
client list
Exhibitions:
2018 10. Aufschlag
BFF
/HH
2017 9. Aufschlag
BFF
/HH
2016 Charity auction supported by
CHRISTIE
'S for the benefit of Deutsche Welthungerhilfe e.V.
8. Aufschlag
BFF
/HH
2015 7. Aufschlag
BFF
/HH
2014 6. Aufschlag
BFF
/HH
2013 5. Aufschlag
BFF
/HH
2012 4. Aufschlag
BFF
/HH
2011 3. Aufschlag
BFF
/HH
2010 2. Aufschlag
BFF
/HH
2009 1. Aufschlag
BFF
/HH
2008 "Wünsch dir was" Kulturreichgalerie HH
2007 "frequencies" Teilausstellung The Midway Group,
NYC
2004 Mono-Poly, Photokina Visual Gallery, Cologne
2003 "Being in Beijing", Beijing China
2002 "Being in Bejing", Tshingua University Beijing, China
2000 "frequencies", Bochum